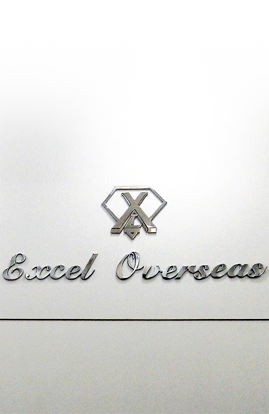 ABOUT COMPANY
Shri Himatlal Shivlal Shah started a diamond business in the year 1970. Mr. Ramesh Shah (son of Shri Himatlal Shah) then took command of the business and founded Excel Overseas in the year 1988. It was his strenuous involvement and raging spirit that gave a preliminary boost to the company and which was later incorporated as Excel Overseas Pvt. Ltd. in the year 1992.
Mr. Ramesh Shah then started to visit Russia with an aim to procure good quality rough and to set up a manufacturing facility to produce exquisite diamonds of the finest makes. As desired, Excel Overseas was awarded a sight holder category by Alrosa Company Ltd and since then the company has received consistent quality and quantity of rough supplies. The company also buys rough from State Depository Gokhran, Almaz Jewelry Export, Yapta (Yakutsk) and a few other reputed names from Russia.
Excel Overseas has a manufacturing setup in Russia (Moscow) spread over an area of 10,000 sq. ft. and incorporates some of the most advanced production machinery known to the industry. The factory inhabits more than 70 skilled staff personnel along with 50 Russian cutters well versed with optimal usage of the technology for polishing a diamond to its full scintillation. This striking mix of state-of-the-art technology, devoted work force and years of experience enables the company to deliver a product of extreme finesse.
With a business history of over decades, Excel Overseas was felicitated with a Star Trading House Certificate, has also earned several other titles for contributions towards the industry and for being a responsible and dependable business entity.
Embracing the vision to expand and develop a global presence, Excel Overseas strives hard to earn customer loyalty by trying to make every experience an unforgettable one. The company also has ambitious plans to enter the B2C trade and establish a brand synonym to trust and commitment. Equal efforts are also being channeled to discover new ventures and markets to propel institutional growth and collective development.